5-STAR RATED SERVICE
Whether it's a barbecue, fireplace or fire pit -
we're there for you.

Our service team cant be beat !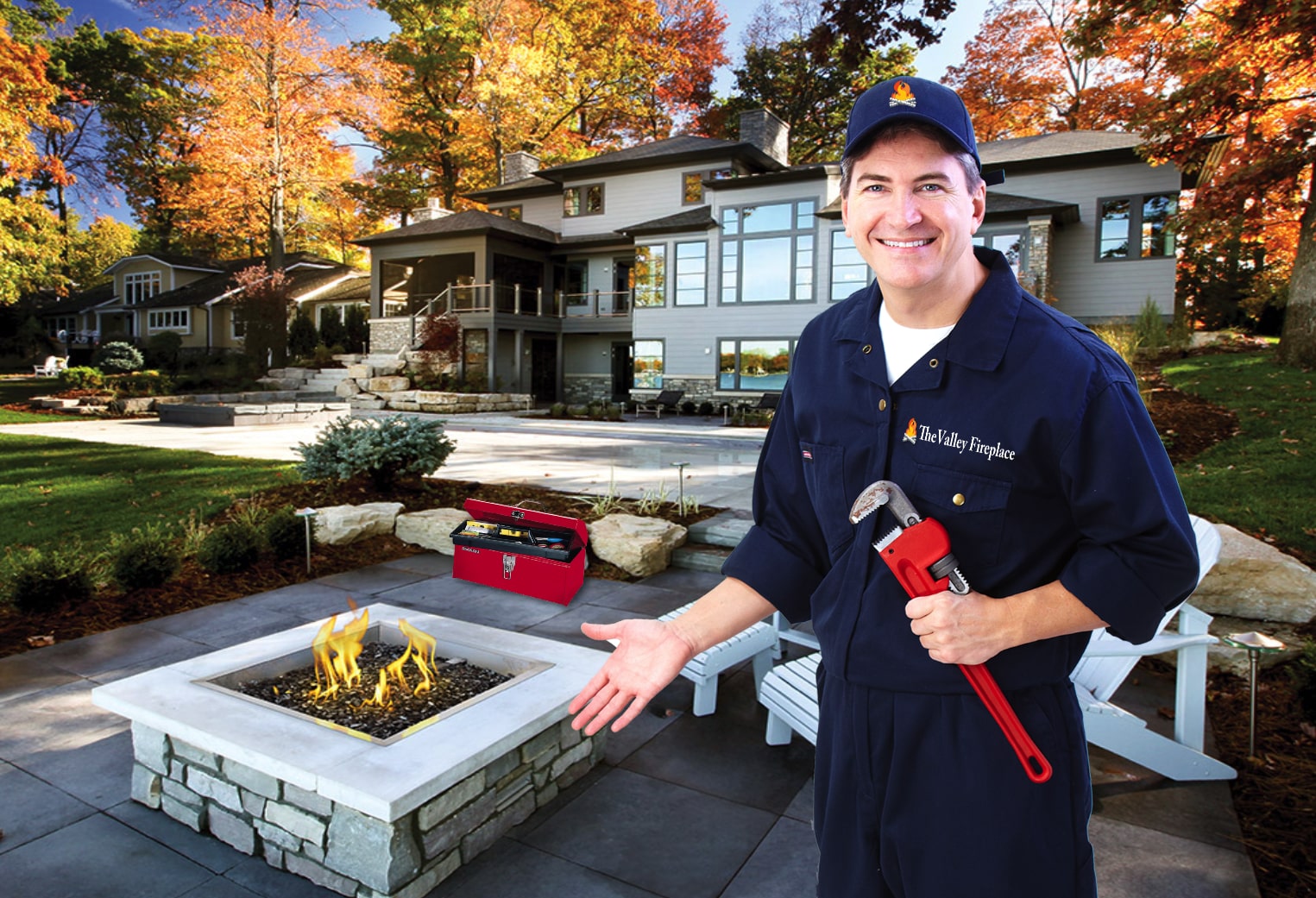 Just a sampling of the things we repair and install
GAS BARBECUES
GAS FIREPLACES
ELECTRIC FIREPLACES
ELECTRIC BARBECUES
FIRE PITS
FIRE PIT GAS CONVERSION
GAS LOGS
ELECTRIC GRILLS

CERAMIC & BRICK GRILLS
CHIMNEY CLEANING
CHIMNEY CAPS
DIRECT VENT FIREPLACES
OUTDOOR KITCHENS
LAVA ROCKS
BARBECUE PARTS
WOOD BURNING STOVES

PATIO HEATERS
GLASS & BEAD MEDIA KITS
OUTDOOR FIREPLACES
CUSTOM ENCLOSURES
BARBECUE GAS HOOKUPS
GAS LINE INSTALLATIONS
TOP LOCK DAMPERS

THE BEAUTY OF A FIRE...
When you want the very best in quality and service- The Valley Fireplace is a name you can trust.
Our dependable and friendly staff can guide you through the entire process from design to purchase to installation.